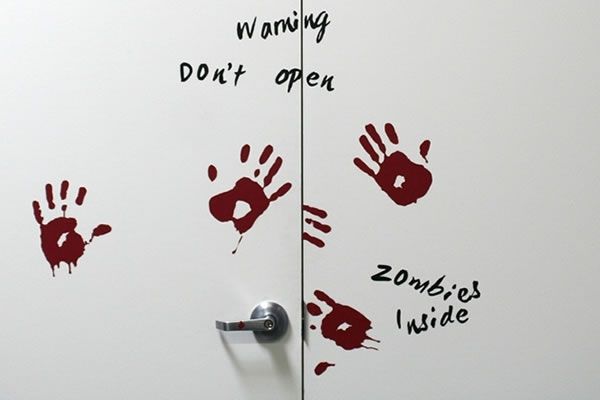 The zombie apocalypse is right around the corner! When the time comes make sure you can quickly warn friends and neighbors about zombie infested areas with the Warning Zombies Inside Removable Wall Decals from the
NeatoShop
.
This great set of
wall decals
includes 4 life-size bloody handprints and useful words like:
Zombies
Warning
Inside
Dead
Don't
and Open
They are perfect for when you want to convey an important message, but are worried about the discernability of your penmanship.
Add the Warning Zombies Inside Removable Wall Decals to:
Bathroom Doors
Basement Doors
Refrigerators
Freezers
Bedroom Doors
Closet Doors
or any place a zombie might hide or be stored.
Be sure to check out the NeatoShop for more great
Zombie
items.
Link