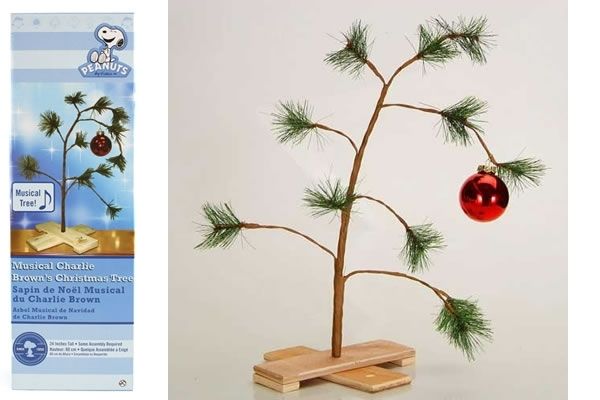 Are you depressed because you are having trouble deciding what kind of Christmas tree to get this year? Cedar, Fir, Cypress, aluminum and painted pink? Good grief! There are so many choices.
Pull yourself together! The
NeatoShop
has the most perfect Christmas tree of them all. Behold the Musical Charlie Brown's Christmas Tree. It comes with a single ornament and plays the Peanuts theme song.
Link