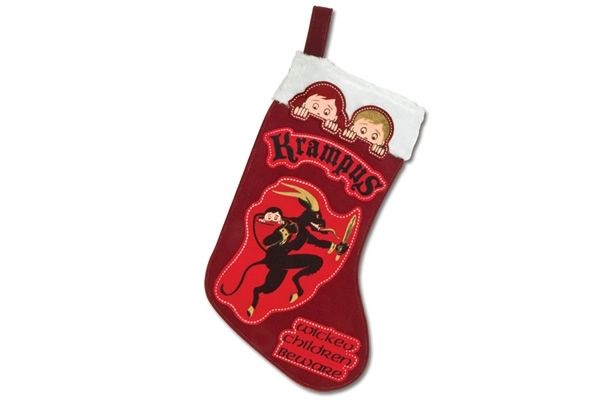 The threat of no toys Christmas morning not enough to keep your children on their best behavior? Maybe it's time to incorporate a little Krampus into your holiday story telling with the Krampus Stocking from the
NeatoShop
. Bad children beware. The Krampus is looking for a particularly naughty child to stuff in his sack and eat for dinner.
Be sure to check out the NeatoShop for more great
Christmas
items.
Link
Remember, a portion of every NeatoShop item you buy through this website helps to support Miss Cellania.
Order your
Miss Cellania T-shirt
at the NeatoShop, too!