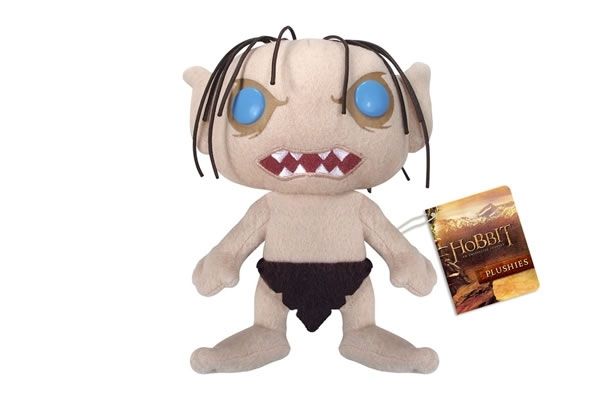 Are you looking for the perfect gift for your favorite The Hobbit fan? You need the Gollum Plush from the
NeatoShop
. This precious little fellow is so powerfully tempting you may desire one of your own. You wants it, you needs it. You must have this plush.
Bilbo Baggins
Plush and
Gandalf Plush
also available. Buy all 3 and make it a wondrous set.
Be sure to check out the NeatoShop for more fantastic
Plush Toys
.
Link
Remember, a portion of every NeatoShop item you buy through this website helps to support Miss Cellania.
Order your
Miss Cellania T-shirt
at the NeatoShop, too!